T

HE
B

EE
COMMUNITY CLASSIFIEDS
THE BEE's want ads are named "Community Classifieds".


An important innovation is that classified ads placed in THE BEE may also be available at the special Community Classifieds website, at the HotLink below!

In addition, Community Classifieds now offer the additional service of in-column photographs of vehicles and homes for sale. The photos can not only appear in THE BEE, but on the website as well.

Community Classifieds appear each month in THE BEE, and can also reach up to a half million additional readers by being published in any combination of the 24 other newspapers in the "Community Newspapers" group, including the weekly Clackamas Review, Oregon City News, Lake Oswego Review, and West Linn Tidings; the monthly Sherwood Gazette, and Southwest Community Connection; the twice-weekly Gresham Outlook and Portland Tribune; and the other newspapers in the group.


To get information or place your classified ad by phone, here's the number to call:

503/620-7355

!


Now, click on the logo directly below, and read the Greenlight "Community Classifieds"!
INNER SOUTHEAST PORTLAND'S BUSINESS NEWS!
Ayomide Nikzi helped conceive the whole collective, and also is co-owner of The Chocolate Laboratory in it, upstairs. (Photo by Rita A. Leonard)
Collective's 'department store' opens in Sellwood
By RITA A. LEONARD
For THE BEE
On April 21, "Milieu", an artist and retail collective all in one building, opened at 8012 S.E. 13th Avenue, just north of Tacoma Street – the former home of the recently-closed Portland Homestead Supply Company.
The collective is features five different businesses: The Chocolate Laboratory, Amara Home Accessories, Modern Madini handcrafted metal jewelry, "Purpose" handmade leather goods, and Vine & Dandy – "gifts inspired by nature".
During the Grand Opening, Ayo Nikzi presided over a case full of handmade chocolates and truffles. "We also make custom chocolate confections and drinking chocolate, and offer Kombucha refills," she pointed out.
Angela Morrow in her shop in the new collective, "Purpose" handmade leather. (Photo by Rita A. Leonard)
Angela Morrow, owner of "Purpose", which offers handmade leather items, has her studio workshop upstairs. "Here you can learn to make a minimalist wallet design, keychain, or leather dog leash at one of my workshops," she says. "I also teach after-school art classes at Llewellyn Elementary, and I'm offering summer workshops for kids."
Stacy Vickery is owner of Modern Madini upstairs, a handcrafted metal jewelry shop. "I was born and raised in Oregon, and use a lot of Oregon imagery and rocks in my work," she revealed. "I work in silver, brass, gold, and bronze, and do a lot of 'fashion forward' jewelry, such as disc earrings in brass. I'm also open to custom work such as wedding bands and necklaces."
Dani Draper, owner of Vine and Dandy, shares the main floor space with Amara. "I sell many succulents and easy-care plants in a variety of containers," she explained. "My specialty is re-purposing containers into planters. I take pride in rescuing things from thrift shops and literally 'putting new life back into them'."
The collective – like a small department store – is the brainchild of Kian and Ayomide Nikzi, owners of The Chocolate Laboratory upstairs. They also supervise the second floor Milieu Mini-Gallery, an art gallery that features work by local artists. The Mini-Gallery also offers weekly workshops hosted by the collective's businesses.
During the Grand Opening sale, an appearance by Townshend Distillery offered tastings of their distilled teas. The main floor, occupied by Amara, and Vine & Dandy, displayed a variety of decorative planters, handwoven baskets, jewelry, and gifts.
The hours for all businesses in the building are: Mondays, 10-6 p.m.; closed on Tuesdays; Wednesdays through Saturdays, 10-6 p.m.; and Sundays, noon until 5 p.m.
---
Gathering for a group photo, members of the 82nd Avenue of Roses Business Association hold signs declaring their support for the organization. (Photo by David F. Ashton)
Avenue of Roses Business Assn. reveals plans
By DAVID F. ASHTON
For THE BEE
Members and guests of the 82nd Avenue of Roses Business Association (ARBA) met on Thursday evening, May 3, at Thai Fresh – there to celebrate the success of the past year, to elect new officers, and to reveal plans for the future.
The 20 attendees snacked on appetizers, and then enjoyed a hot dinner featuring traditional Thai cuisine, as they networked, and then held their formal meeting.
"I'm involved with ARBA because if you're not involved, you can't have a voice at City Hall, and you'll be less successful," remarked outgoing President Gary Sargent of Sargent's Motorsports.
"The great thing about all of you gathering here this evening is that you make this a wonderful place to work and live," commented Venture Portland Director Heather A. Hoell, as she began the formal meeting.
Hoell recalled how the cancellation of 2017's 82nd Avenue of Roses Parade due to threats by extremists drew international media coverage. "It was a horrible thing, which turned into a positive outcome."
For the third year, ARBA was again funded with a City of Portland Catalytic Investment Initiative, providing a grant to pay for a Business District Organizer, Hoell said.
She touted Venture Portland's "82 Dishes" month-long program last August, which encouraged folks to take an "international food tour" of the 82nd Avenue; and she recalled networking outreach events involving both the automotive – and the food and beverage – industries along the thoroughfare.
ARBA's Business District Organizer Jeff Lynott led a group dynamics exercise, encouraging attendees to help define the neighborhood district as it currently is, and what they hope it to be in just one year.
After congratulating ARBA Board Members for 273 hours of volunteer service to the community in the past year, departing Board Member – and Jade District Manager – Todd Strobel was recognized for his service.
Two events are planned for June:
June 11 – "Taste of 82nd", a mixer for food and beverage industry

June 25 – "Autos on the Avenue", a mixer for the auto industry.
Learn more about 82nd Avenue of Roses Business Association online: http://discover82ndave.com.
---
Before the PowerPoint presentation began, Venture Portland Business District Organizer Dane Fredericks welcomed members to the meeting. (Photo by David F. Ashton)
New data helping Foster Road businesses succeed
By DAVID F. ASHTON
For THE BEE
The atmosphere was casual, as members of the Foster Area Business Association (FABA) met for or a "business mixer" at the FoPo Tavern on S.E. Foster Road on Tuesday evening, May 15.
But, a presentation of demographics – shown by FABA's Venture Portland Business District Organizer, Dane Fredericks – caught the attention of those who attended.
Fredericks created the presentation, entitled "State of Foster", based on data obtained by Tyler Bump and Tony Lamb from the Portland Bureau of Planning & Sustainability.
The pinpoint demographic study showed that there were 228 businesses in the neighborhood business district, providing 1,668 jobs. By far, the largest type of business there is retail – followed by food and drink, education and medical, and then production, distribution, and repair.
Those on hand learned that, from 2007 to 2016, there was a 37% increase in businesses along Foster Road, leading to a 25% increase in employment.
Other data points included a gain in the average per-capita income of local residents, and in Median Household Income as well. And, looking at housing trends, it showed a marked increase of new housing units starting in 2011.
About the presented information, FABA President Allen Rowand commented, "Knowing your customer base is really important, especially because our area is going through numerous changes – especially regarding housing costs, and economic and demographic changes."
Rowand added, "This information will also help us gauge the disposable income of our residents, and will show how we can help better target our messaging for both retail stores and services."
Find out more about the Foster Area Business Association by visiting their website – https://www.fosterarea.com.
---
The Moreland Farmers Market's Manager, Lannie Kali. (Photo by David F. Ashton)
13th Moreland Farmer's Market again open on the Bybee Curve
By RITA A. LEONARD
For THE BEE
Shoppers gathered on Wednesday, May 9, at S.E. 14th and Bybee Boulevard in Westmoreland to celebrate the opening of the 13th annual Moreland Farmers Market. The market has been granted one more year to use the parking lot across from Wilhelm's Portland Memorial.
However, since the lot under the nonprofit market has new owners, Market Manager Lannie Kali is still searching for another local venue.
"In the meantime," she told THE BEE, "We're open every Wednesday from 2 to 7 p.m., with about forty vendors, through October 24. The market will expand and contract throughout the season, as crops go through their natural cycles. We're still focused on health and nutrition for all ages."
Visitors will find produce from such anchor vendors as "Gathering Together Farms", and "Greenbridge Gardens". John Eveland, from "Gathering Together", says, "This is one of the best neighborhood Farmers Markets we've ever been to. We like the interaction with so many regular customers." Julie Laube, also from Greenbridge, says succinctly, "Get to know your farmer and your food."
"We're a service to both the neighborhood and to small businesses," explains Kali. "When you spend $1 at a grocery store, the farmer only gets 7 cents of that. Here, the farmer gets the whole dollar. And the nutritional value here is huge, since everything is only about twelve hours old – not stored."
Among new vendors at the Moreland Farmers Market are "HAB Sauce, LLC", which offers "creative habanero hot sauces"; Aesthete Tea; and Roundhouse Foods' hummus options. New sweets supplier "P-Dough-X" sells cookie dough you can bake or eat like ice cream, with toppings. Owner Becky Rodriguez confides, "I make it with pasteurized egg whites and heat-treated flour."
New "adult beverage" vendors are Stone Circle Cider (hard apple cider), and Leikam Brewing, which offers "Crowlers" – defined as "growler-sized cans of beer".
Sponsors of this year's Market include Green Drop Garage in the Reed neighborhood, Unitus Community Credit Union (which opens in June down the street at 1615 S.E. Bybee Boulevard), and many more.
"Opening day was 'Pet Day', sponsored by Natural Pet Food Solutions," Kali pointed out. "Among our featured activities are an Art & Handcraft Booth, our Senior Nutrition and SNAP match tokens, and our POP ("Power of Produce") Kids' Club Booth, which features seed planting. There are also family-friendly activities on the grassy area, thanks to volunteers from East Bridge Church.

"We also have a new hot-food vendor – Heart and Bones Kitchen – which offers gluten-free, Paleo, Ketogenic, and vegan options. Come visit and explore. You can also donate to support our Market online – http://www.morelandfarmersmarket.org."
---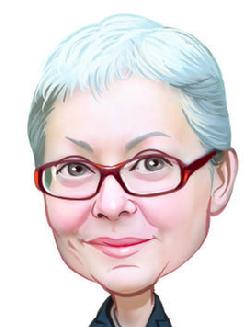 Portland marketing expert Zoe Morrison helps you market your business this month at AHB in Sellwood; her website is – www.zoemorrison.com.
A H B talk – "marketing a home-based business": Since 1996, Zoe Morrison has provided marketing and small business support to home-based businesses. Zoe is the AHB presenter in June, and "Building a strong foundation for your business and brand" is the first session of a two-part series, "How to Market Your Home Based Business". Session 1 attendees on June 21 will be assigned a mentor and a personalized activity plan. Zoe says, "Throughout the summer, AHB will check-in monthly to keep you on track with your action plan. Attend the June 21st meeting to gather the tools and tips needed to dust off your business image – and don't forget to pencil in Session 2, September 20, on your calendar!" Find out more during the Association of Home Businesses June 21st meeting. Be sure to register for this two-part series to elevate your business; pre-registration is recommended. Each monthly AHB meeting includes dinner and the program on the third Thursday of each month – 6-9 p.m., at SMILE Station, S.E. 13th at Tenino Street, one block south of Tacoma, in Sellwood. Guests pay the members' door fee of $10, which includes the buffet supper. Call 503/232-2326 to RSVP, please, for meal planning; include any food restrictions. More information online at: http://www.AHBoregon.org.
Pizza brewpub to open near OMSI: Mt. Hood Brewing Company is building a new restaurant on the east end of Tilikum Crossing transit bridge, across from the Oregon Rail Heritage Center and near OMSI, the Oregon Museum of Science and Industry. Mt. Hood Brewing Company's Tilikum Station is slated to open soon. The new brewpub is moving into a former TriMet transfer station that has been repurposed into suites, two of which will house Mt. Hood Brewing. The interior is being renovated to accommodate a wood-fired pizza oven and small kitchen, plus an intimate dining area. More seating will be available in a refurbished train car and caboose stationed outside the restaurant, for a total of 60 seats. The restaurant will feature pizzas and eight ales on tap, plus a seasonal bottle selection.
Mark Humpal Fine Art expands; announces book event: Mark Humpal Fine Art has expanded into the space of the former 12x16 Gallery in Sellwood, and proprietor Humpal tells THE BEE that he and Carl Wolfson will be reading and signing their new books – published a week apart – on Tuesday, June 12, 7 p.m., at the expanded gallery, 8235 S.E. 13th Avenue, #5, in Sellwood. He says, "Carl Wolfson's 'Slide!' is the laugh-out-loud true story of the greatest collapse in baseball history, told from the perspective of a boy who lived it" – it concerns the Philadelphia Phillies bid for the pennant in 1964. As for Humpal's own "Ray Stanford Strong: West Coast Landscape Artist", which he says is the first comprehensive exploration of Strong's life and artistry. "Native Oregonian Ray Strong (1905–2006) was an accomplished painter who achieved national fame during the New Deal era and is best known for his depiction of landscapes in California and Oregon, rendered in his signature plein air style." The new book has won a gold medal at the 2018 Independent Publisher Book Awards.
New liquor license applications in Sellwood: The Oregon Liquor Control Commission reports having received three liquor license applications in May; one is from "Sportsbox", with address listed as 8446 S.E. McLoughlin Boulevard. The other two are for Opa Pizzaria at 8000 S.E. 13th Avenue, and Portofino Caffe Italiano down the street at 8075 S.E. 13th. The latter two, according to SMILE Land Use Committee Chair David Schoellhamer, appear to be "change of ownership" applications.
New brokers in Woodstock: John L. Scott Real Estate, Woodstock office, announces two new additions to its team of brokers – Cassandra Marks and Karen Jacks. Both can be reached through the main telephone number of the office, which is located at 4111 S.E. Woodstock Boulevard – 503/775-4699.
Sellwood runner wins medals for half marathons: It was the spring of 2017 when one of Farzin Tavakkoli's clients at his personal gym on S.E. 13th in Sellwood, Farzin Personal Training, approached him with a seemingly simple goal – run in 12 national parks that are part of a race series that started in 2012. Except that this wasn't a light jog. John Schreiber intended to run half marathons along rugged trails in parks like Joshua Tree and Glacier. Tavakkoli devised a training plan that would get Schreiber ready for five months of intense running. "John had an aggressive schedule," Tavakkoli said. "I needed to make sure that he was not only ready for the races, but that his body could take the beating that was coming." The medals John got from each race now hang in Tavakkoli's gym in Sellwood – part motivation and part testimonial to what hard work can bring. Tavakkoli's background in fitness began in the 1990s, studying martial arts while living in the Netherlands. Through the years he's been credentialed in martial arts training, fitness instruction, physiotherapy, and nutrition. He previously managed the Sento Health Club in the Netherlands before moving to the U.S.; here he was named Snap Fitness's national personal trainer in 2016 before deciding the same year to open his own private gym. Tavakkoli recently created a Platinum Access program that allows his clients to use the studio for off-hours sessions where they can work out on their own.
---